HOUSE OF HISTORY MOUNT URGULL –Climb to the castle, Urgull–
At the top of mount Urgull, we will find the old fortification of Donostia, the castle of La Mota that watches over the city since its foundation, nowadays renovated as the house of history.
Here we can climb up to the foot of the Cristo de la Mota statue, where we will enjoy spectacular views of the entire city while we walk through our history. Mount Urgull, which we can only access on foot and all the ¨txokos¨ that you will find here, are my favorite place in Donostia, put on your hiking boots and go up to enjoy everything that this beautiful place has to offer you, and yet quit unknown and if you do not dare to do it alone and you want to enjoy knowing more about the history of Mount Urgull, do not hesitate ¡lets join to the war tour we offer in Go Local!
Recommended by: Hegoi
Web: https://www.santelmomuseoa.eus/
Distance from Go Local: 16 minutes on foot
Price: Free
(Part of the exhibition that we can find inside the house of history)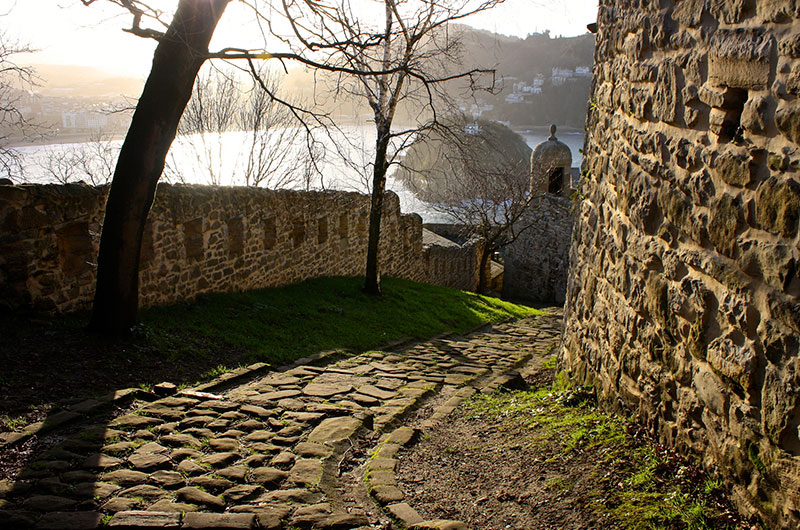 (Walking through Urgull)